(h/t @kevinfroleiks for the cover image)
I've now seen all of the movies up for Best Picture in 2018. For me, Get Out should win and it's not even close.
Of the nine movies up for the nomination, Get Out is the only one that I would recommend that everyone go see. It's compelling as a horror movie in its own right, but to be able to convey the feelings black Americans live with (I'm guessing here obviously) regarding veiled racism from seemingly supportive white liberals who seek conformity and suffer from latent envy. At least this is what I think it was going for. In any event, the "sunken place" is terrifying both in its literal meaning in the movie and what it was serving as an allegory for in real life. I think it's the only one of the nine anyone in the future will even remember as remarkable.
The only other of the nine movies I even want to see again was Dunkirk. I thought it was a very cool concept with parallel timelines (like "Love Actually" but without the humorous charms of Liam Neeson, Colin Firth, and Hugh Grant) and the constant ticking watch that served as the backbeat of the soundtrack.
Phantom Thread and Call Me By Your Name were both beautifully shot movies, but I thought both a little boring at times and both failed at showing me that the main characters were actually ever in love with one another. They mostly made me want to travel to England and Italy.
The Post and Darkest Hour were both fine historical pictures, but I think there are few that think either should win best picture.
Lady Bird, despite being my favorite Greta Gerwig-associated movie, wasn't even the best coming-of-age of a female movie I've seen in the last two years. That honor goes to The Edge of Seventeen.
I'm not even sure The Shape of Water was a good movie, much less the best picture.
Three Billboards Outside Ebbing Missouri will likely be the winner of best picture. If Get Out were not among the nominees, I think I would agree that it should win. But in the end, while entertaining and a compelling movie (ok maybe I would see this one again too), it is largely forgettable. And, that's where Get Out separates itself from the other movies.
I also really liked Logan and Wonder Woman from last year.
But now, on to the rest of the movies!
Jumanji: Welcome to the Jungle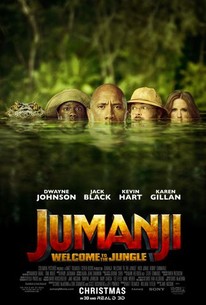 Date Seen: 1/31/2018
Theater: UA Court Street Cinema 12 & RPX
Admission: $16.40
Rotten Tomatoes Score: Critics 76%, Audience 90%
My Thoughts: I really enjoyed this movie. Body switching movies like Jumanji, Freaky Friday, Big, and 13 Going on 30 all have a bit of fun factor built in of watching an adult portray a teenager portraying an adult. And, this one has the added charm of a skinny teenager becoming the Rock, a jock becoming Kevin Hart, a nerdy girl becoming Karen Gillan, and a popular girl becoming Jack Black. For those who played RPG video games at any time in their life, Jumanji has an additional fun factor. This is one to definitely see when it's streaming or on your next flight.
Winchester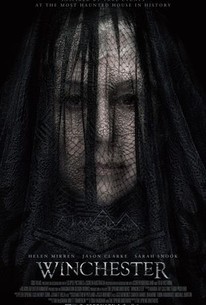 Date Seen: 2/2/2018
Theater: UA Court Street Cinema 12 & RPX
Admission: $16.40
Rotten Tomatoes Score: 11% Critics, 40% Audience
My Thoughts: This movie is awful. It's not scary enough to not be good. It's not good enough to not be scary. And not bad enough in a humorous way to be worth watching purely for how bad it is, which is what I was hoping for.
2018 Oscar Nominated Shorts – Animated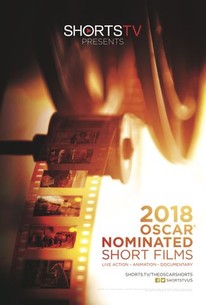 Date Seen: 2/9/2018
Theater: Alamo Drafthouse Brooklyn
Admission: $16
Rotten Tomatoes Score: 100% Critics, N/A Audience
My Thoughts: I've never seen any Oscar nominated movie that wasn't a full feature film. It was a nice treat to watch the five animated films. Dear Basketball is cool pencil-sketch animation, but perhaps you have to have been a huge Kobe Bryant fan to care about his love letter to basketball; it didn't do much for me. Negative Space was my favorite of the bunch. It's a touching tribute to a parent that anyone who has lost one can appreciate; and has an added charm for anyone who travels frequently. Lou is an uplifting, cute tale from Pixar about a bully and a monster that lives in a lost-and-found box on a playground. Garden Party might have the most realistic animation I've ever seen, but the story itself of some frogs partying at a mansion wasn't very compelling. Revolting Rhymes was a fun fairy tale twist on Little Red Riding Hood and Snow White; much longer than the other films, it was good but not my favorite.
Darkest Hour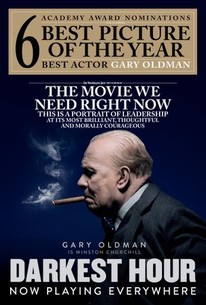 Date Seen: 2/15/2018
Theater: Regal Union Square
Admission: $17.40
Rotten Tomatoes Score: 86% Critics, 83% Audience
My Thoughts: I don't know much about Winston Churchill or what he acted like, but I think Gary Oldman was great in his portrayal even if it was nothing like Winston Churchill. The movie itself was a bit like Lincoln in that it's heavy on political debate about decisions in a grave conflict putting a lot of pressure on a nation. I think it's hard to center a movie so much on one character, but I enjoyed it.
Black Panther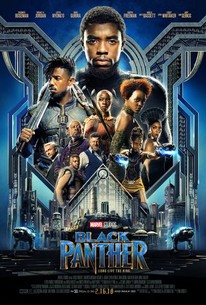 Date Seen: 2/16/2018
Theater: UA Court Street Cinema 12 & RPX
Admission: $12.40
Rotten Tomatoes Score: 97% Critics, 77% Audience
My Thoughts: This movie lived up to all of its hype. It was so much fun and shows that Marvel movies can do better than just jamming as many super heroes into one film as possible to make up for the fact that the movie isn't very good. I saw it with an audience that was predominantly black, and the energy from the crowd gave the movie added verve. Fun, exciting, action-packed, and emotional, this is a movie that anyone should consider seeing in the theaters.